In order to help single and multi-site companies in industrial and tertiary sectors to
monitor and optimize their energy consumption
, implementing a sustainable energy strategy, Energy Team has chosen to pool all of its digital solutions into a
single suite
of products.
CloE is the product of Energy Team's extensive experience. For over 25 years, the company has supported customers with products and services to monitor, process and manage energy data, combining economic and environmental sustainability.
CloE – Cloud of Efficiency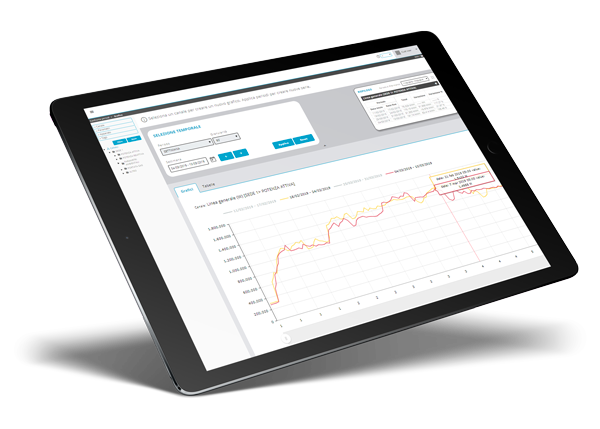 CloE – Cloud of Efficiency is an energy-monitoring software package customised for the requirements of your business.
Everything starts with MONITORING, the energy-consumption app that provides charts for immediate identification of process inefficiencies.
But we have gone one step further: to best meet your company's other analysis needs, we have developed a range of targeted, actionable functionality.
CloE – Energy Sentinel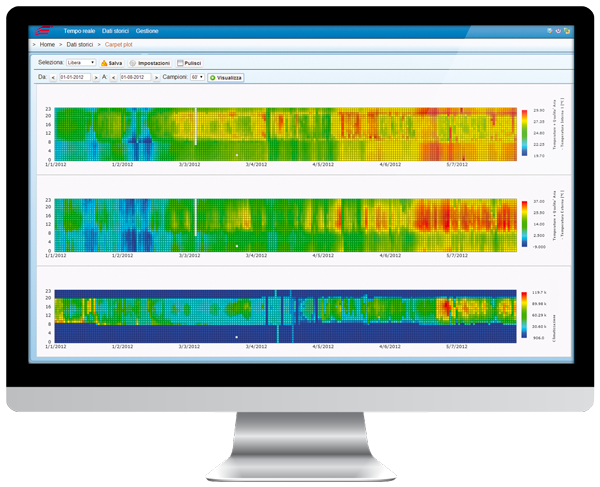 CloE – Energy Sentinel is the management and control software that has grown up with Energy Team, through 25 years of experience and innovation.
This is a server-based application for use in the field that provides energy data gathered by metering tools, along with production data.
Results are presented in the forms of diagrams, charts, tables and reports that can be customised for simple and intuitive consultation.
It is a comprehensive dashboard to activate loads and set user-defined parameters.