Our over 20 years experience in energy management, together with our will to always stay up to date with the market, make our software platforms the ideal solutions for energy consumption monitoring, inefficiency detection and the definition of intervention strategies.
CloE – Cloud of Efficiency
|

Telemetering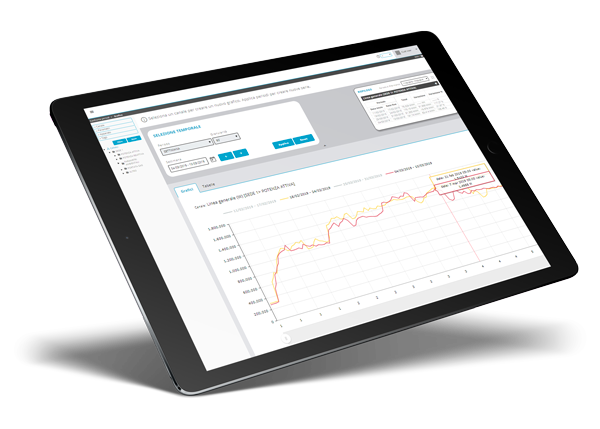 CloE (Cloud of Efficiency) is the cloud based platform that supports industrial and tertiary sector users alike, being them single or multiple site, for a complete management of their energy information and energy cost centre.
Its modular structure with functions and interface both completely customisable, guarantee maximum data transparency and multi-layer information.
CloE allows monitoring all energy data, confronting set periods or sites managed by the same user having them displayed and geo-mapped.
With its high modularity, CloE lets the user integrate specific apps to have a tailor made platform.
All data is turned into graphs, charts and diagrams, thus making the reading simple and intuitive to all users.
Energy Sentinel Web
|

Monitoring and management software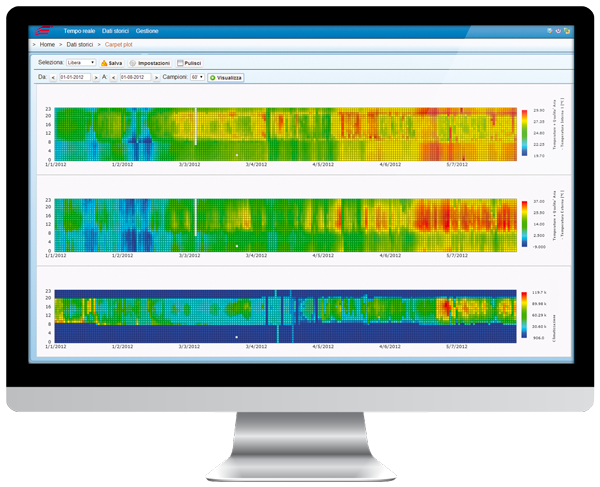 Energy Sentinel Web is a web server based software with extreme versatility and scalability that makes available all the acquired energy data. The values are displayed in form of graphs, diagrams and charts and are all completely configurable and customisable, thus making the reading simple and intuitive to all users.
The Energy Sentinel Web platform becomes a proper dashboard for loads management and parameters setting on any of the users' needs.